Food Safety for Schools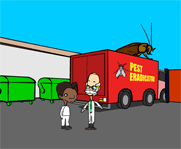 It's half term already and lots of schools have been running training for kitchen staff, breakfast club staff, after school club staff and teachers since the end of summer to ensure that every food handler has received the mandatory food hygiene training. If you're a school looking for courses that are easy to use and provide a recognised certificate at the end of it we can help.
Our online management system means that your training records remain safe and secure at all times and can be recalled for inspections or internal audits whenever you need them. The system allows you to monitor the progress of staff taking the course to make sure they stay on track, and we are on hand to help with any queries you may have.
See our schools page for more information.