Schools Discount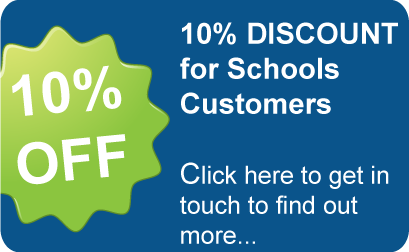 We are offering our schools customer a 10% any order over the beginning of November.
Our 10% discount is usually reserved for orders of 25 or more courses however any sized order placed by a school before the 15th is eligible for the discount.
To take advantage of the offer either use the discount code 'schNOV13' on our online shop OR quote this code when enquiring over the phone/email.
Act fast though as the offer ends on the 15th November 2013.
Get in contact
If you have any questions you can enquire via our contact page here.