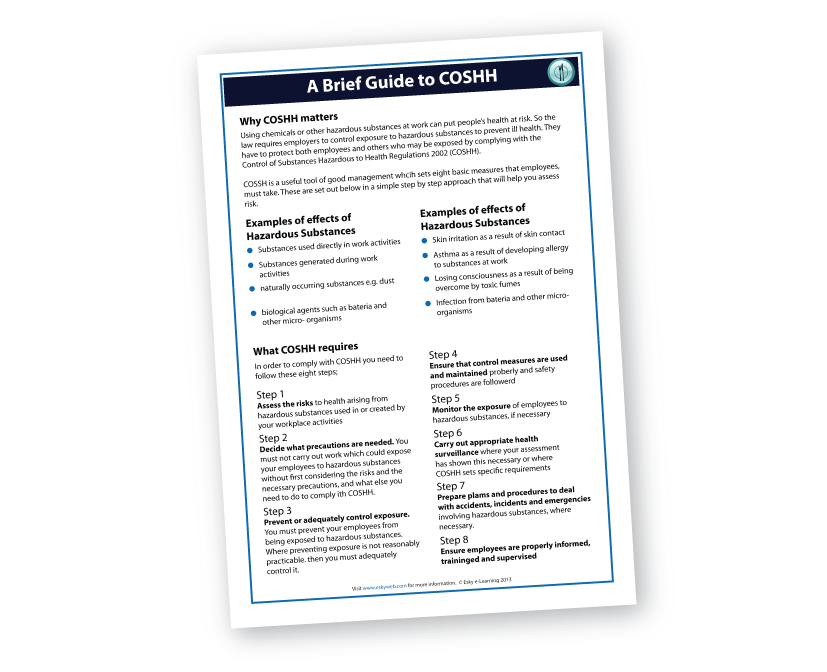 A Brief guide to COSHH
We've added a new resource to our Health and Safety resource page, a brief guide to COSHH.
The Control of substances hazardous to health (COSHH) is the law that requires employers to control substances that are hazardous to the health people involved with its business.
Our COSHH Guide will give you an ideal over the importance of COSHH, examples of hazardous substances, the effects of these substances and a step by step guide of how to comply with COSHH.
DOWNLOAD our Guide to COSHH HERE.
If you'd like to see more blog articles like this, please share with other who might find it useful to support us. You can use the buttons below;