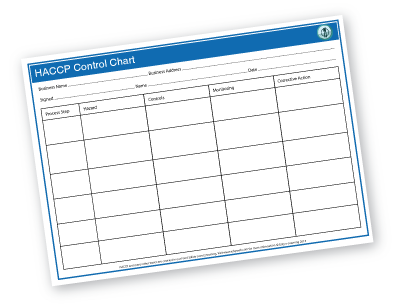 Free HACCP Control Chart
We've added a new resource to our free resource page, a HACCP Control Chart sheet for your kitchen!
Hazard Analysis and Critical Control Point (HACCP) is used to describe an internationally recognised way of managing food safety and protecting consumers. It is a requirement of EU Food Safety legislation that applies to every food business.
The HACCP approach provides a organised way of identifying Food Safety hazards and making sure that they are controlled everyday. This is a chart can be used to document HACCP procedures in your kitchen.
Download our FREE resource and print a copy and to help track potenial hazards in your kitchen..
If you have question regarding Food Safety, why not take a look at our FAQ pages here.
DOWNLOAD our FREE HACCP Control Chart HERE.
If you'd like to see more blog articles like this, please share with other who might find it useful to support us. You can use the buttons below;